Gmail address hacks
2016-05-06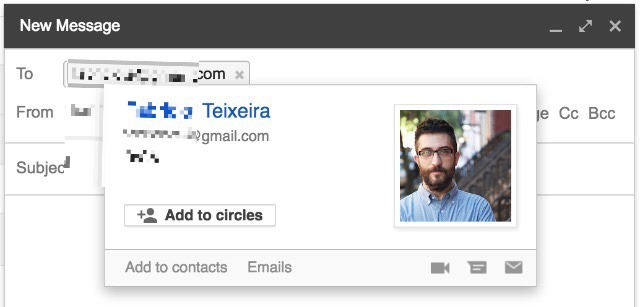 Three useful tips for Gmail:
If you can guess someone's email address, you can verify it by typing it into Gmail. If the popover box appears with the person's name (even better: their photo), the address is verified.
Gmail apparently ignores dots in @gmail.com addresses, so john.doe@gmail.com is the same account as johndoe@gmail.com.
You can use the "+" sign in your Gmail name and add anything you want, e.g. john.doe+newsletter1@gmail.com, john.doe+newsletter2@gmail.com. This is a great way to see and restrict how your email address is used. This also works with GSuite/Google Workplace custom domains.